It doesn't take much more than a laptop and a desk to delineate a home office these days. Nevertheless, a designated space for the home office continues to be the most important "special function" area of a house, according to surveys by the American Institute of Architects. That means homeowners are paying special attention to private workspaces—and it shows.
For years, we've all heard about the most desirable home features buyers are looking for, from upgraded kitchens to remodeled bathrooms, master suites, and more. The latest on the hotlist, however, might surprise you: home offices.
In a recent article by George Ratiu, Senior Economist with realtor.com, he notes how listings with an office are selling quickly:
"As more companies have been embracing remote work, buyers are driving demand for houses with home offices higher. Homes featuring the term 'office' are selling 9 days faster than the overall housing inventory."
Today, more and more people are working remotely, and that's not just because the current pandemic is prompting businesses to operate virtually. According to the same piece and the most recent data available, the number of employees working at home was fairly steady from 1997 – 2004 but has been climbing ever since (see graph below):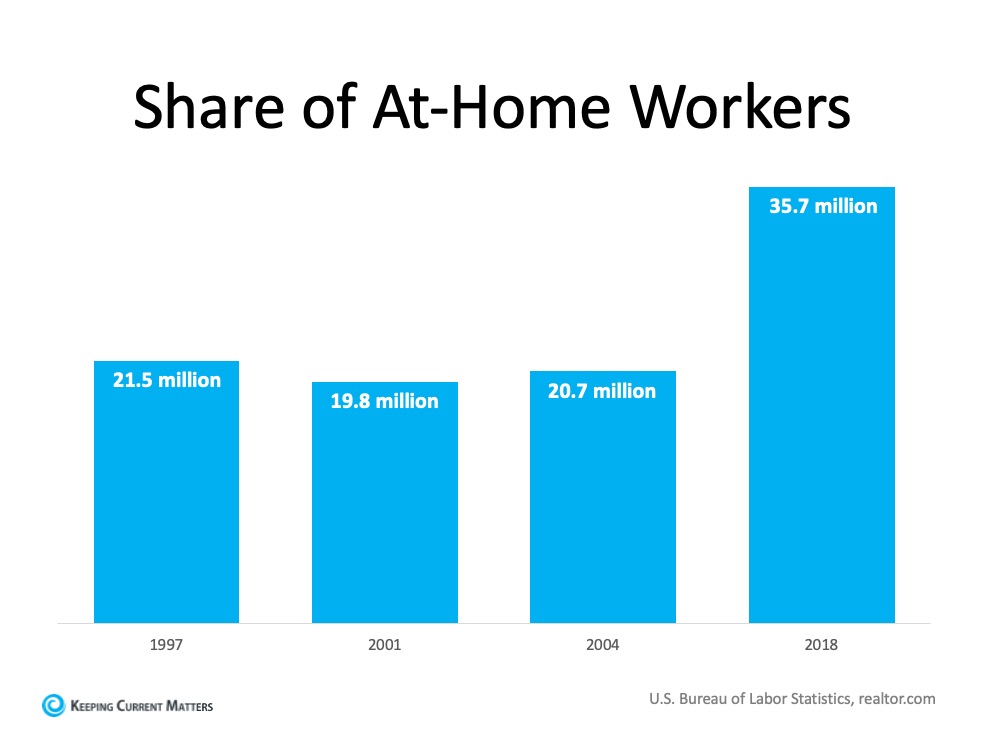 Clearly, the work-from-home population is growing, and technology is making it possible. Just last month, according to an article on Think Google, searches for telecommuting hit an all-time high, and that's certainly no surprise given our current situation.
Here are some of the best home offices in houses listed for sale on Kauai broken into three regions: North Shore, East Side, and the South Side.
North Shore Properties
East Side Properties
South Side Properties