We can help you buy safely.
My entire business has ALWAYS been could-based and secure to help clients buy homes virtually and sight unseen. As such, my brokerage, Hawaii Life, started as a high-tech, high-touch company. We are already well-equipped and ideally suited to deal with the changes facing our state, the nation, and the world.
Never was there a better time to take advantage of our VIRTUAL HOME BUYING PROGRAM. Throughout the years, I have helped many home buyers search for, tour, and purchase homes without venturing outside of the comfort of their current home. I have executed many closed deals without the client ever setting foot on the property nor the island!
For over two years, I've been offering select clients of mine virtual tours of homes and neighborhoods. Now, while potential buyers may not be physically present for an open house or walk-through due to COVID-19 precautions, I'm expanding my virtual tour offering to a wider audience.
Fill out the brief questionnaire below to learn more about our virtual program and to schedule a virtual meeting to begin the process.
Here's how our Kauai Virtual Home Buying Program works: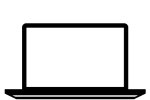 1 | Virtual Home Buying Consultation
We can use Skype, Zoom, Google Hangouts, What'sApp, or any video conferencing tool you're comfortable with to learn more about you and your home-buying goals. We also take the time to thoroughly review the real estate market and how it may impact your home search.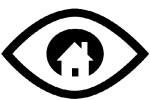 2 | Home Likes
We will use our expertise and off-market property knowledge to locate and email you "real-time" properties for your consideration that match personalized search criteria. We will also gain additional information for your review such as surveys, disclosures, and market statistics for any of the properties you love.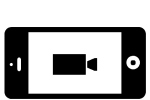 3 | Virtual Home Showings
In addition to sending you high-quality virtual tours for properties that have them, we will also go to the home for you and show you every detail of the home virtually. We use common video-sharing applications such as Zoom, Facetime, What'sApp, Hangouts and more. It's never been easier to explore every square inch of a listing you love, and we will answer any questions you may have during the virtual showing.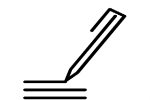 4 | Electronic Signature Technology
We utilize DocuSign, making it easy and effortless to review and sign any contracts, disclosures, and amendments during the offer and negotiation process. We will also use a screen share service to thoroughly review any contracts and documents you have questions about.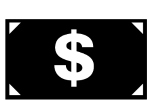 5 | Earnest Money Delivery
Once we have an executed purchase contract, we will work with you to help you wire funds for the Earnest Money Deposit to the title company. We also have mobile runners on standby to help facilitate the delivery of the checks should a digital option not be present.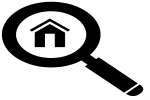 6 | Home Inspection and Virtual Review
We have referrals for experienced Kauai home inspectors that have all agreed to comply with any and all recommended CDC protocols to ensure the safety of any occupants currently living in the home. After the inspection occurs, you will receive an in-depth report with detailed photos and descriptions from the inspector's findings.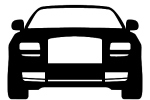 7 | Mobile Closing
A mobile notary will drive to your home to bring the closing documents to your doorstep. Each mobile notary will also comply with the current CDC recommendations to ensure safety for all. If you are paying cash, Escrow will facilitate a virtual closing using a conferencing software and digital signature technology.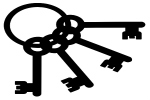 8 | Welcome Home!
We will deliver or mail any keys, garage door or gate openers, etc., we receive to your doorstep.  In addition, any checks or miscellaneous items that would need to go to the seller or title company we will have facilitated for you.
Rather Do Some of These Steps In-Person?
No problem—our Virtual Home Selling Program is completely customizable to fit your needs. Just let us know what works best for you!
Contact us to learn more about our Virtual Home Buying Program