We can help you sell safely.
My entire business has ALWAYS been could-based and secure to help clients sell their homes virtually. As such, my brokerage, Hawaii Life, started as a high-tech, high-touch company. We are already well-equipped and ideally suited to deal with the changes facing our state, the nation, and the world.
Now is a great time to consider using our Virtual Home Selling Program! If you want to sell quickly, minimize in-person showings, and take advantage of the latest real estate technology, this could be the option for you.
Throughout the entire home-selling process from showings and inspections to closing day, we have protocols and preferred service provider relationships in place to ensure you stay safe throughout the whole process.
Our Virtual Selling Program combines our experience with constantly evolving and easy to use state-of-the-art technology. Fill out the brief questionnaire below to learn more about our virtual program and to schedule a virtual meeting to begin the process.
Here's how our Kauai Virtual Home Selling Program works: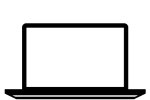 1 | Virtual Listing Consultation
Using Zoom technology, we meet with you to learn more about you, your home and your expectations during the home selling process. During this meeting, we will tour the home together looking to get a better understanding of your home's features. We also take the time to thoroughly review the real estate market.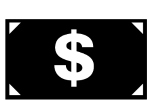 2 | Premium Price Assessment & Comparative Analysis
We'll use comparable sales, current sales, pending sales, and completed transactions data and market trends to narrow in on the ideal price range for your property, then determine the correct pricing strategy that is in alignment with your goals to get your home SOLD.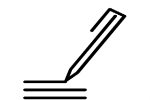 3 | Electronic Signature Technology
We utilize DocuSign, making it easy and effortless to review and sign any contracts, disclosures, and amendments during the offer and negotiation process. We will also use a screen share service to thoroughly review any contracts and documents you have questions about.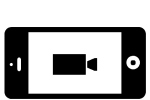 4 | Virtual Marketing Plan
Our marketing plan begins with a premium photo package highlighting your home and property, as well as a 3D virtual tour, and approximated floor plan. Your home will be marketed to hundreds of international online locations and various social media sites. We will feature a website for your home that utilizes the latest in virtual reality marketing. Buyers will see your home showcased and can tour it virtually.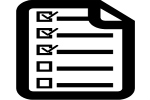 5 | In-Person Property Walkthrough
We will schedule a time to come to your home on a day and time that it is convenient for you to leave the property. We will conduct a thorough walkthrough of your home to identify any staging related or deferred maintenance repair opportunities that we might not have been able to see during the virtual walkthrough. This is the time that we will also be bringing the for sale sign, lockbox and digital marketing sign.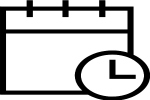 6 | Virtual Showings & Open Houses
We'll take advantage of the latest technology with our virtual showings and open houses, which will showcase your listing and reach a vast network of motivated buyers. We will be screening and pre-qualifying potential buyers prior to showings. Our team will develop a comprehensive strategy that works around your schedule, and can even plan virtual events, including Facebook Live Buyer Events to help buyers explore the home…without any hassle for you.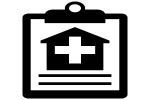 7 | Seller Safety Protocol
Anytime we or another agent requests to show your home, we require our Safety Protocol Form to be completed prior to approving the showing. This form asks the showing agent to confirm that they and their clients will enforce a no-touch policy while in the home, in addition to wearing gloves and a face covering while inside. The form also asks the agent a series of questions recommended by the CDC to ensure they or their clients have no symptoms or known exposure to COVID-19. We also ensure any third party vendor such as an inspector or appraiser also follows our protocol.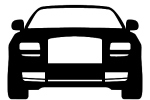 8 | Mobile Closing
A mobile notary will drive to your home to bring the closing documents to your doorstep.  Each mobile notary will also comply with the current CDC recommendations to ensure safety for all.  If the Buyer is paying cash, Escrow will facilitate a virtual closing using a conferencing software and digital signature technology.
Rather Do Some of These Steps In-Person?
No problem—our Virtual Home Selling Program is completely customizable to fit your needs. Just let us know what works best for you!
Contact us to learn more about our Virtual Home Selling Program